"The world is a book, and those who do not travel read only a page." - St. Augustine

How true... and I feel that I've only read the first chapter! I've been to a good number of places in Canada and the States, I spent 10 days in Berlin once upon a time, and I've now been to Cambodia and Burma twice and Bali once. I am so grateful to have had these experiences, but even more grateful for the opportunity to question what's "normal".

Traveling challenges your preconceptions in the most exhilarating and inspiring way. On the corners of the earth, far from your own reality, are people that have struggles that you cannot even imagine, joys that you have no knowledge of, and names that you will never learn - unless you go there. There are flavours you've never smelt, expressions you've never heard, and love that you have not yet met.
But be careful... traveling has its dangers too.

First and foremost, irresponsible travel has contributed to the practice of human trafficking and the increase in pollution. I don't feel qualified to discuss the former issue, but I support "Hope for Justice" (previously "Transitions Global") in their mission to end modern slavery. Pollution, on the other hand, is something I can talk about from first hand experience.

Tourism brings money and jobs to an area. Sometimes busy jobs, sometimes well paid jobs, but sometimes 12 hour days, 6-7 days a week, for $30 dollars a month. Sometimes worse, but often a bit better. People with decent jobs can afford the convenience of flashy, plastic-wrapped goods, and sometimes, there is simply no feasible way for garbage collection to keep up.

This simply breaks my heart...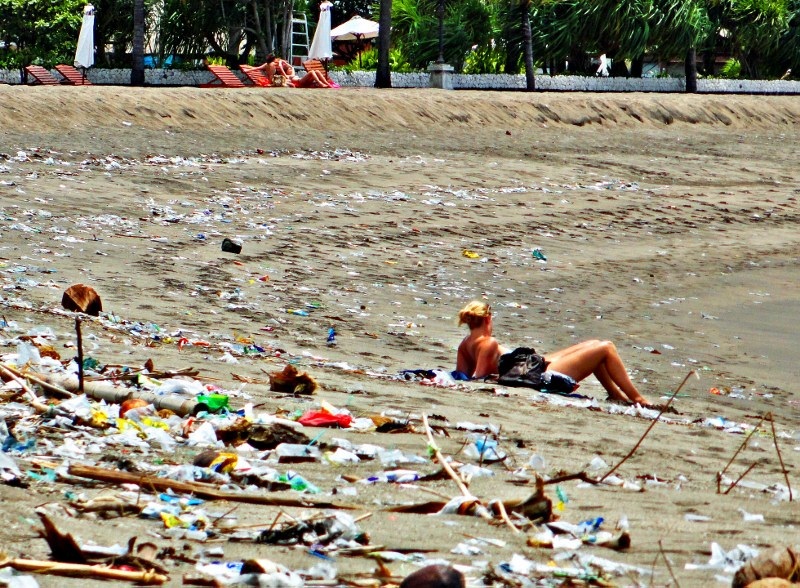 But please, don't let me scare you! Go! Travel! See the world! ...Just take a refillable plastic bottle and a tupperware-style container with you.... and a reusable cloth bag (keep it on your person at all times!). In fact, do that while you're at home too.
If you need a nudge in any given direction, then let me tell you a brief glimpse of Cambodia. A beautiful, modern, secure hotel (with pool) starts at $60-70/night; or a basic but clean apartment (with kitchen) is $18. Beautiful meals at Friends restaurant, Java Cafe, and Anise will run you about $5. A beautiful cocktail is $1-5 (one dripping with fresh fruit and beautiful flowers are on the higher side). There's a wonderful music school with beautiful music slipping out through the open windows and doors at all hours of the day... and the most wonderful Bliss Spa.... Every where around you, an energy you can't even imagine.

Just a thought, feel free to share yours. Til next time,
-Clara