This summer I am spending an extensive amount of time (3 weeks) on the Golf Island called "Salt Spring Island," just off the coast of Vancouver, BC. I want to share a day in the life on island time and assure you that I am keeping busy and using my time wisely.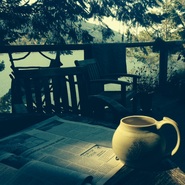 First of all, it is only proper to start the day with no less than a cauldron of coffee.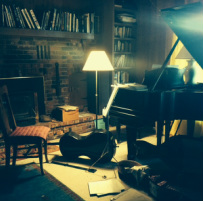 And then it is time to practice.... Bach cello suites, the da gamba sonatas, the Brahms piano trio, the Rachmaninoff sonata, Fratres by Arvo Part, the first Schostakowitsch cello concerto, the Arch Duke trio by Beethoven, the Ravel piano trio, the Debussy sonata.... there are some other things floating around, it all circulates with the mood of the day and the season of the year.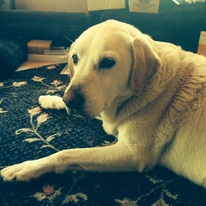 Then it's time to walk Shanti....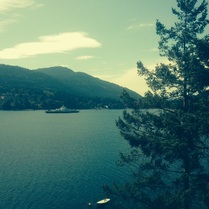 We don't really abide by clocks.


We keep track of time by spotting the occasional ferry
...it comes every two hours.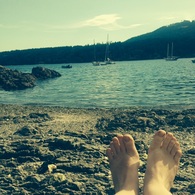 Sometimes we go to the beach, some days we go to the lake.

The icy cold water does wonders for my tendinitis as well as my shoulders when they are achy from practicing crazy 20th century music....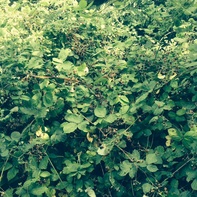 Don't forget to pick blackberries on the way home!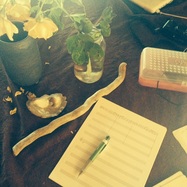 It's probably time to do some more practicing, and maybe do a little work on my string quartet. Or will it be a piano trio? Hmm.. I haven't quite decided yet...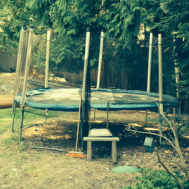 And theeeennnn....

Bounce it all out, and do a little yoga. Have you ever done yoga on a trampoline? It's amazing, you should try it.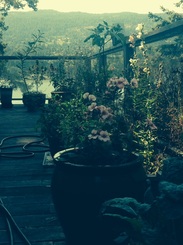 By evening it's usually time to water the garden with our collected grey water from the day. We'll make a simple dinner and then play scrabble, watch Sherlock...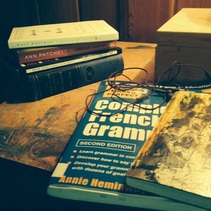 ... and sometimes just conk out in bed with a good book.


... or study French.


... or write.

All this and I still have time to eat, sleep, wash dishes, sweep the floor, feed the dog, update my website, check emails/facebook/twitter/soundcloud/bandcamp/couchsurfing/patreon/mailchimp, get bedrooms ready for other guests and visitors, go to the market, jam with the neighbors, and have moments for meditation, time to smell the roses, the peace of mind to remind myself to be present.

I'll be heading back to the city on Labour Day, and returning to my lovely but busy city life of teaching, commuting, gigging, recording, collaborating, performing, cello-hauling, booking gigs and the whole shabang.

I realized a short while ago.... I will do more good in this world if I look after myself first, take the time to recharge my batteries, and practice.

I'm going to make the most of this sabbatical!